Kako optimizirati svoj H1 naslov
Oznaka h1 – koja se često naziva oznaka naslova ili oznaka naslova – jedna je od najvažnijih oznaka na vašoj stranici. Prva oznaka h1 na vašoj stranici (kada postoji više h1 oznaka) bit će najvažnija, a ako je pravilno optimizirana, dobit će najvažnije ključne riječi za rangiranje u Google rezultatima pretraživanja. Ako želite da se vaš sadržaj dobro rangira u tražilicama, optimizirajte svoje h1 oznake i saznajte više o SEO-u stranice iz ovog vodiča o tome kako optimizirati svoj h1 naslov.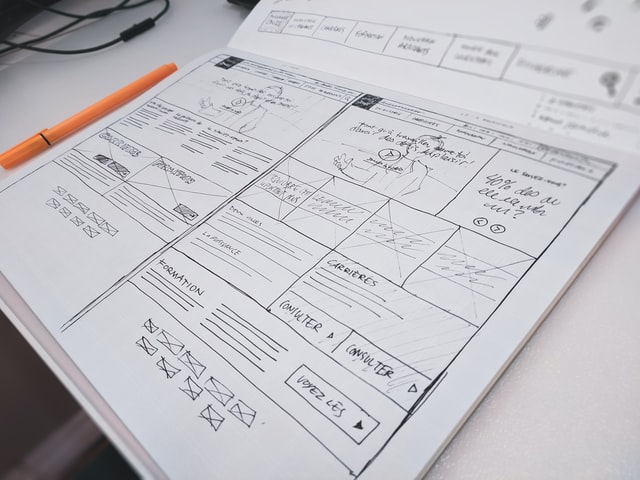 Pisanje optimiziranog H1 naslova
Pisanje optimiziranog H1 naslova jedan je od mnogih SEO čimbenika na stranici koji doprinose vašoj ukupnoj optimizaciji tražilice. To je također brz i jednostavan način da svojoj web stranici poboljšate rangiranje u pretraživanju. Evo nekoliko savjeta za pisanje optimiziranog H1 naslova. Na primjer, može biti primamljivo koristiti nekoliko superlativa ili opisnih izraza unutar naslova. Iako to može pomoći privlačenju pozornosti, oni ne doprinose dobrom SEO-u na stranici; svaka riječ u naslovu H1 trebala bi se izravno odnositi na sadržaj vaše stranice. Kada pišete optimizirani H1 naslov, pokušajte razmisliti o tome što bi najviše zanimalo korisnike koji traže informacije vezane uz vašu stranicu. Budite precizni s ključnim riječima dok koristite što manje riječi – Google će vjerojatno odrezati više od 100 znakova prilikom prikazivanja rezultata pretraživanja. Kao opće pravilo, pokušajte ne prijeći više od 65 znakova bez uključivanja ključnih riječi barem jednom.
Privucite svoje čitatelje privlačnim zaglavljem H1
Vaš naslov je vaš prvi dojam na čitatelje. Koristite ga mudro i pobrinite se da bude dovoljno privlačan i zanimljiv da mogu kliknuti i pročitati više vašeg sadržaja. Zapravo, tražilice također koriste vaše h1 zaglavlje kao signal prilikom rangiranja vaše stranice u rezultatima pretraživanja. Ako želite optimizirati SEO na stranici, upotrijebite relevantne ključne riječi u zaglavlju h1. Ne radi se samo o tome da vaš naslov učinite kliknutim; trebao bi biti i zanimljiv.
Shvatite što su ključne riječi i zašto su važne
Razumjeti što su ključne riječi i zašto su važne Prvi korak u razumijevanju SEO-a na stranici je razumijevanje što je ključna riječ. Ključna riječ je riječ ili izraz koji opisuje vašu tvrtku, proizvod ili uslugu. Cilj SEO-a na stranici je optimizirati vaš sadržaj tako da se dobro rangira za određene ključne riječi koje potencijalni kupci mogu tražiti kada traže vašu tvrtku na mreži. Te se riječi nazivaju ključnim riječima jer predstavljaju način na koji ljudi pronalaze informacije na mreži, što u konačnici predstavlja način na koji će korisnici pronaći vašu stranicu.
Izbjegavajte pretrpavanje ključnih riječi
Izbjegavajte pretrpavanje ključnih riječi. Kada na svoju stranicu unesete prevelik broj ključnih riječi, tražilice će vas lako uočiti i kazniti. Održavajte svoj sadržaj prirodnim usredotočujući se na stvaranje korisnih, korisnih informacija koje će čitatelji željeti podijeliti s drugima. Ionako ćete dobiti više prometa od ljudi koji dijele vaše stranice nego od tražilica! Potrebno je vrijeme da izgradite autoritet vaše web stranice u rezultatima pretraživanja, stoga budite strpljivi. Također je potrebno vrijeme za ispravnu optimizaciju vaše web-lokacije – postoji mnogo različitih stvari koje možete učiniti na stranici, ali neke od njih traju dulje od drugih. Ako se prvo usredotočite na nekoliko važnih stvari, kao što je provjera da je vaš meta opis dobro napisan i optimiziran.
Pročitajte još 5 jednostavnih načina da poboljšate SEO svoje web stranice
Koje SEO usluge nude SEO tvrtke?
Zadržite naslov ispod 60 znakova
Neka vaš H1 naslov bude manji od 60 znakova. Google će skratiti naslove koji su duži od 60 znakova. Ako imate dug naziv domene ili ako želite uključiti određene ključne riječi u svoj naslov, neka bude kratak i sladak. SEO na stranici je važan jer je to jedan od čimbenika koje tražilice koriste pri određivanju koliko će se stranica rangirati u rezultatima pretraživanja. H1 oznaka je HTML element koji se koristi za naslove stranica na web stranicama.